Vikasa Mandala Flow
April 6 @ 8:00 am

-

9:30 am

|

£8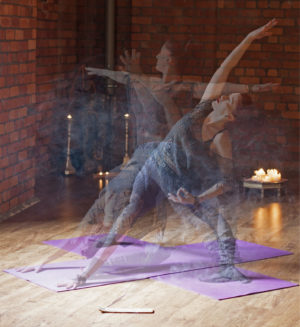 Yoga is a tool for personal growth and evolution – this is the foundation of the VIKASA Yoga philosophy.
This Yoga Method is rooted in the ancient traditions of Hatha Yoga practice with some influence from Himalayan Vinyasa and higher Taoism practices. A fusion of the three lineages allows for a very effective and complete system resulting in personal evolution.
By using all direction of mobility of the joints in the Asana practice (postures) we create signals inside and influencing of all sensors of the brain. As a result all neurons will react and you will have a complete liberation of the nervous system and releasing and opening in the whole body.
During this 1.5 hour complete class you can experience YOGA as a whole, including breath work, meditation, mantras and to complete the meditative gesture we will propose the practice of mudras, the energetic seals, that stimulate different parts of the body involved with breathing and to affect the flow of prana in the body.
This method is different compared from other styles of yoga as we use the 7 parameters of the physical development:
Stretching
Static strength
Static endurance
Dynamic strength
Dynamic endurance
Coordination
Reaction
This class will help you achieving a balanced distribution of energy within your physical body & balanced emotional and mental state as well.
This class is suitable for beginners as the sequencing is slow & steady paced, but also gives the more experienced yogi's a real journey withing through ancient practices like Sri Yantra meditation & Nauli Kriya.
Because our lives are naturally asymmetrical, it is also important to use and recognise the mandala structure as something perfectly balanced and symmetrical which makes a very special influence on the nervous system and brain. For the mandala technique to really work, the practitioner must be fully present with the asanas, vinyasas, mudras, breathing techniques, mantras and visualisations. This ultimate yogic experience will help you achieve a balanced distribution of energy within your physical body, this results in a balanced emotional and mental state.