Healing with the Elements / Yin Yoga & Acupressure Workshop
March 17 @ 6:30 pm

-

8:00 pm

|

15£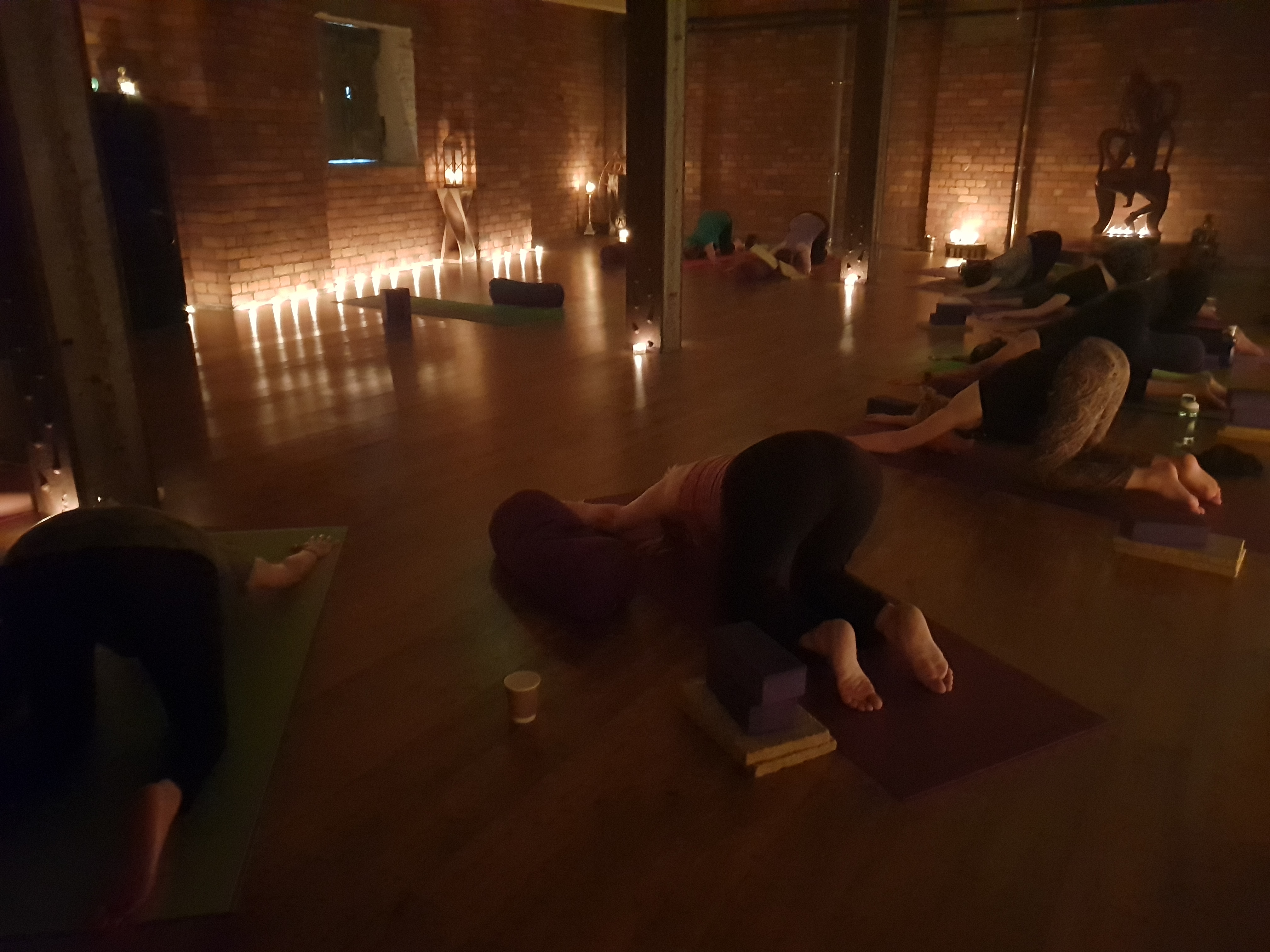 Soul Nourishing Workshop with Therapeutic Yin Yoga & Acupressure to help you flow smoothly into the season of SRING.
Lit candles around the room paired with dim lighting & soothing music quickly set the mood for this 1.5 hour restorative yoga practice.
According to Traditional Chinese Medicine (and many other eastern healing arts), the body contains channels of Qi or prana. These channels are called Meridians and they act as gateways to the "energetic" or "subtle body" system.
Each channel is related to a pair of internal organs and can be activated through acupressure, touch, movement or meditation. Along each of these channels lie acupressure points, which have specific functions and/or actions.
It is believed that energy is most vulnerable during the transition from one season to the other, because you may lose being in harmony with your environment, and this often leads to being more prone to diseases or catching a cold. It's therefore recommended to be aware of the shifts of energy during this time period.
The Five Element Theory serves as a major diagnostic and treatment tool in Traditional Chinese Medicine. It is based on the observation of the natural cycles and interrelationships in the environment and within ourselves.
To awaken this awareness, you will be guided through a Therapeutic Yin Yoga practice during this workshop, focus is on the elements of Wood & Water of the changing season of Winter to Spring equinox.
You will be massaging some Acupressure points during your practice to increases the therapeutic benefits of a given sequence or pose.
This is another great layer to the Yin practice to help cultivate optimal health.
For more info visit: