Restorative & Yin Yoga by Candle Light
March 5 @ 7:30 pm

-

8:30 pm

|

£7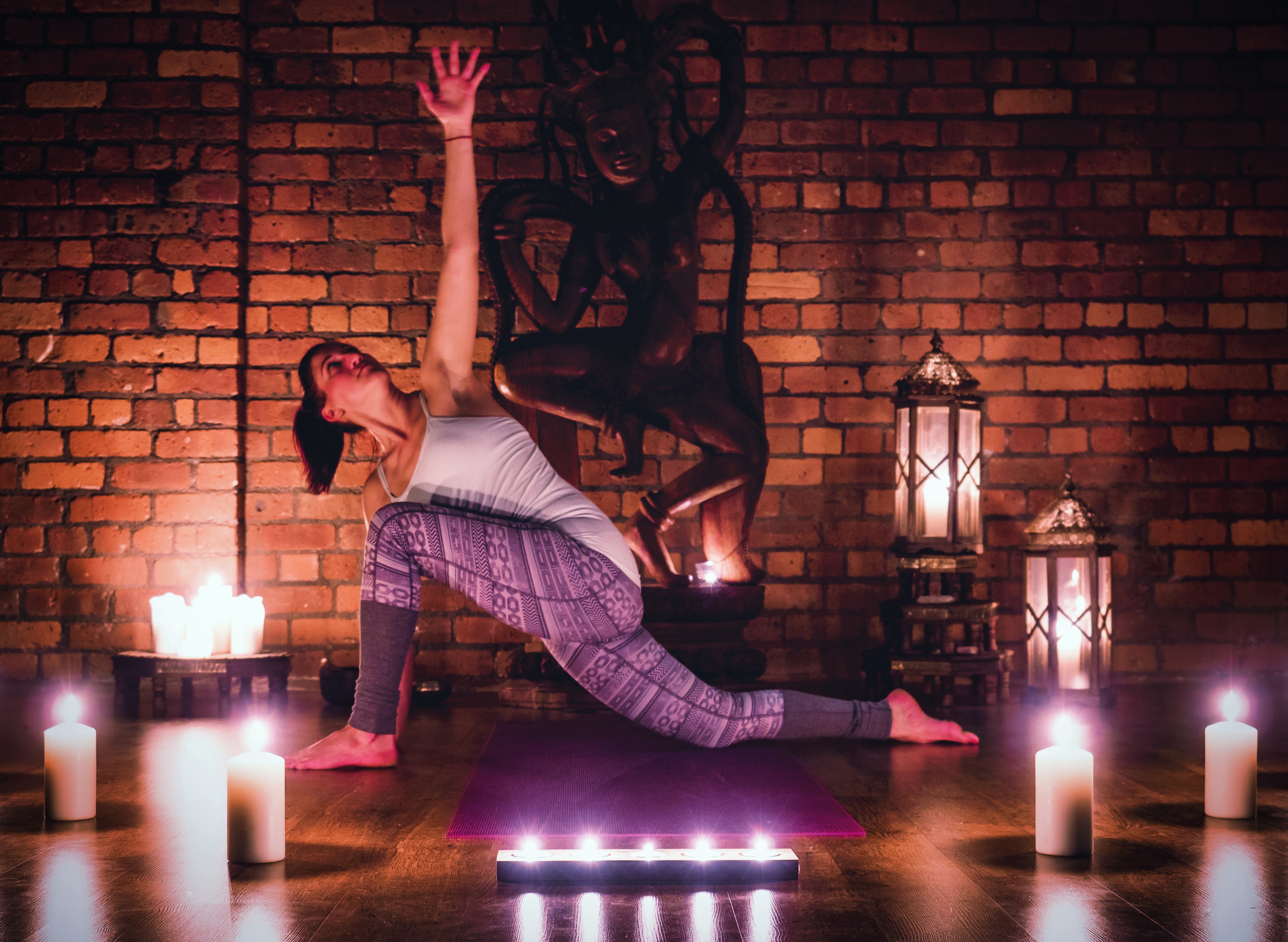 Welcome to the ultimate sensory escape. Lit candles around the room paired with dim lighting and soothing music quickly set the mood for this 60 minute evening yoga practice.
Candlelight removes distractions so you turn your attention within and relax deeply. It's a great complement to a workout or hectic daily schedule.
The class combines breathing techniques, long holds and props like blocks, bolsters and blankets. The props support different body parts so that you can sink into each posture, stretch passively and let go of all tension. As your heart rate slows, you'll also quieten the mind.
These classes bring calm and wellbeing, and will leave you physically and mentally recharged. Enjoy the moment.