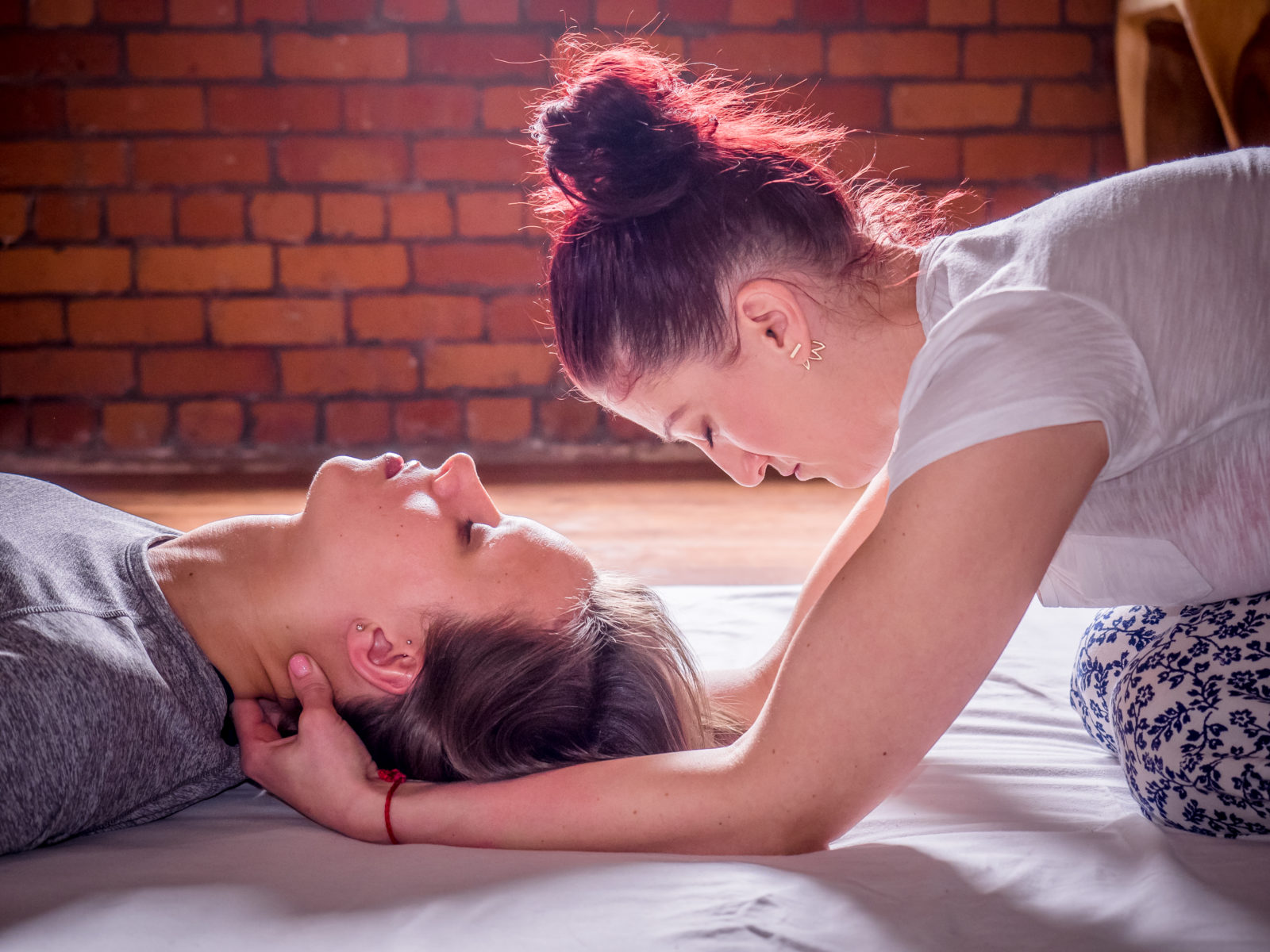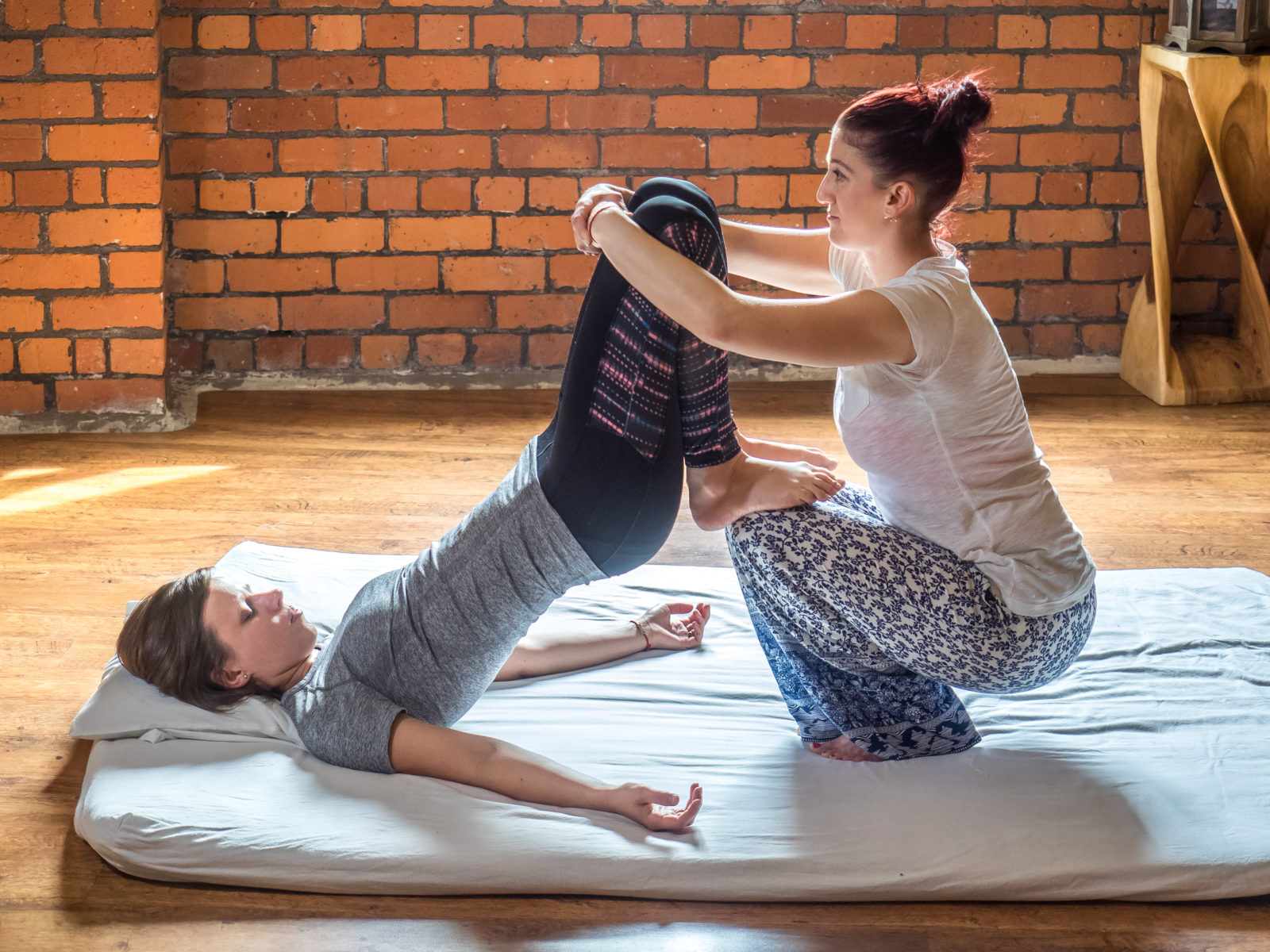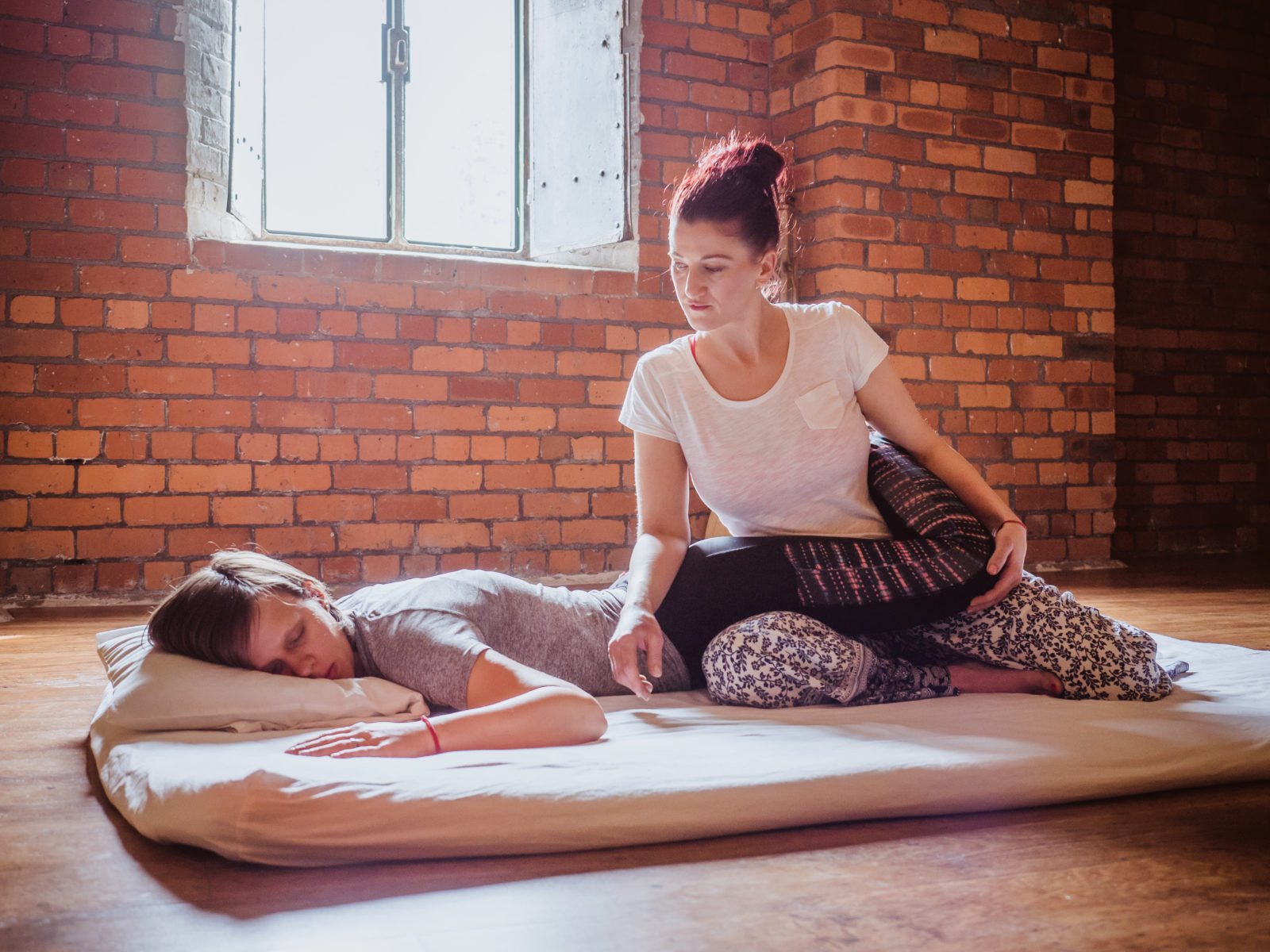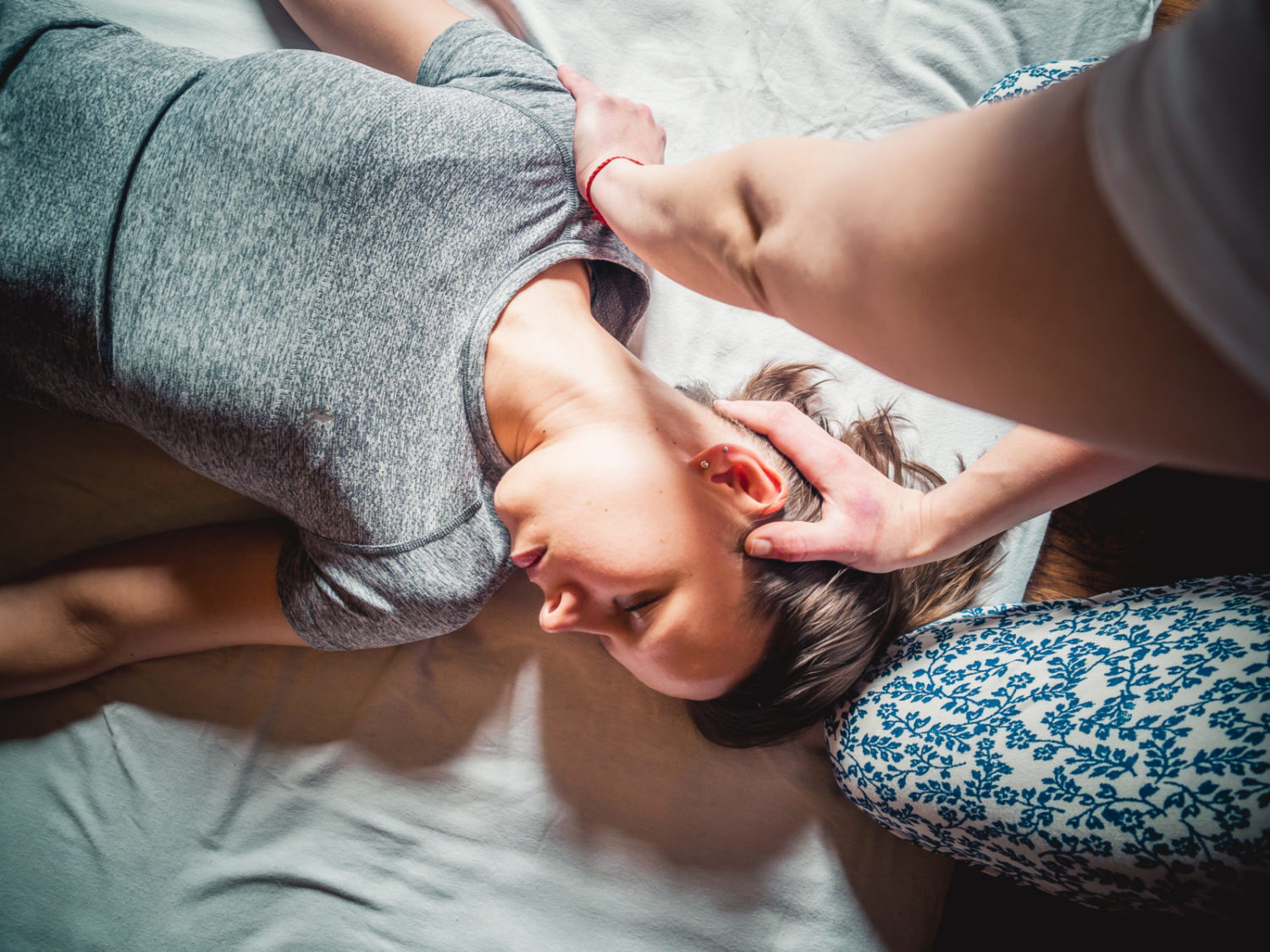 THAI YOGA MASSAGE
As a way to deepen my knowledge of the anatomy, I turned towards therapeutic practices and was drawn to the healing art of Thai yoga massage for its Eastern mindset of looking beyond the physical body.
As an advanced practitioner in Thai Yoga Massage, I work with the whole body in an approach that is soft, slow and deeply impactful. This is neither a Thai Massage, nor a Deep Tissue Massage, but rather the treatment itself combines yoga postures (I move the body and do the active work for you!), massage and body realignment through a fluid series of stretches, presses and twists. I also incorporate acupressure, craniosacral therapy with myofascial release techniques – to help heal both the physical and emotional body. The most important healing comes from within ourselves. I connect myself with forces of the universe and become a channel for these forces. My hands are applied with tenderness of mother touching her child. Once the center of the body at the navel is freed and body detoxified, healing can be completed by your own discipline.
About:
Thai Yoga Massage combines the wisdom of Yoga from India and Acupressure from China and incorporates the theory, that injury or disease causes blockages in the channels of the body. It is a style of Chiang Mai in northern Thailand. Recently came up the term Thai Yoga Massage just to differentiate from the mainstream Bangkok Thai Massage, or Wat Po style. My work is influenced by the Sunshine and ITM schools.
This body work is excellent for the whole body to remove tension/spasm in the muscles and blockages of energy in the channels. It works the muscles helping them to relax, removing stagnation and allowing the blood to flow more freely throughout the area, giving the muscle the optimum chance of repairing itself. Using palm, thumb and heel on certain acupressure points in the body's meridian system, to stimulate the body's own healing process.
The general sequence starts from the feet,  head and the face are the last. Client is dressed lightly in comfortable clothes. This treatment technique is done on the floor futon on the floor rather than a standard massage table.
Thai yoga massage is a fully clothed treatment, there is no oil involved, please note that you will need to wear suitable clothing for your treatment, loose comfortable clothing which allows you to move and stretch is ideal. Please note that jeans & skirts are NOT suitable.
Price: £50/60min
           £70/90min
THAI YOGA MASSAGE THERAPY IN PREGNANCY, LABOUR & POSTPARTUM
TOK-SEN ANCIENT THAI THERAPY MASSAGE
THAI HAND REFLEXOLOGY MASSAGE
THAI FOOT REFLEXOLOGY MASSAGE
Hey You, 
Drink some water!
Say Goodbye to Neck & Shoulder Tension
Loving touch has enormous power to heal
I connect myself with forces of the universe and become a channel for these forces. My hands are applied with tenderness of mother touching her child.
It has been SO long rather too long since I had a Thai Yoga Massage. I felt so safe and comfortable in Eunika's hands so I could fully relax. Thai Massage is wonderful for encouraging body awareness and I felt Eunika was working with me not just giving me a treatment. The electric blanket is an added bonus 

Thank you I feel fantastic!